Norwegian Ridge Birding and Nature Trails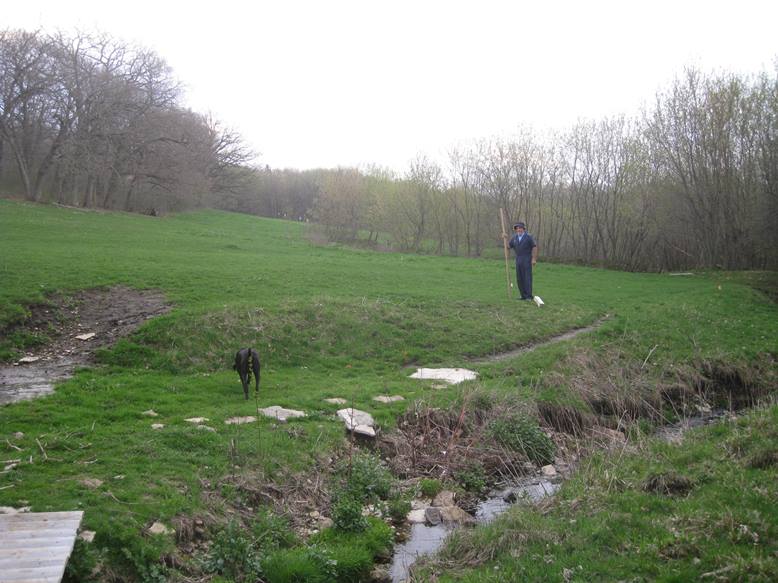 Grand Opening of Sugar Maple Loop - May 10th
Join the celebration in Spring Grove on May 10. Park at Red's Grocery Store on Highway 44 to walk the one-mile loop to the ribbon-cutting site at 11:30. A shuttle leaves Red's at 11:15 for those unable to walk. Handicapped parking is at Uff-Da Corners. Celebrity newscaster, Tom Overlie, will cut the ribbon. A Gator will run to the ribbon-cutting site and onto the Sugar Shack for pancakes. It's a ten-minute walk from the ribbon cutting to the Sugar Shack. The menu consists of pancakes, sausage, maple syrup made at the Sugar Shack, milk, coffee and Spring Grove Soda served from noon to 1:30. Free will donation for meal.
Open all year, hike in the summer and snowshoe in the winter. The main trail includes a 1, 2, or newly developed 4 mile option that starts and ends at the trail head between Red's Hometown Market and the Spring Grove Gundersen Clinic. Trail maps can be found at the trail head and a large map is found about 300 yards into the trail. Remember to find out current information on our facebook page http://www.facebook.com/sgbirdwalk and also follow us on twitter @sgbirdwalk.
Information, water bottles, hand-carved walking sticks, and t-shirts are available for sale at Giants of the Earth Heritage Center, 165 West Main Street in Spring Grove and t-shirts are also available at Red's IGA and Yah Sure You Betcha Shoppe in Spring Grove. Current information can be found on our facebook page https://www.facebook.com/sgbirdwalk. You can also email any questions to info@sgbirdwalk.org.